Hi everyone! i don't know about anyone else, but May is such a magical time for me.......it is getting harder and harder to stay indoors and sculpt, when I have this wonderful view of the woods from my studio window.
Just a few works in progress this week...... Shrinking Alice will be an expo piece. She is only 4'' tall, and still needs a few various details, bottle stopper, drink me tag, base touch ups, and in the background will be a creeping cheshire cat~ furred.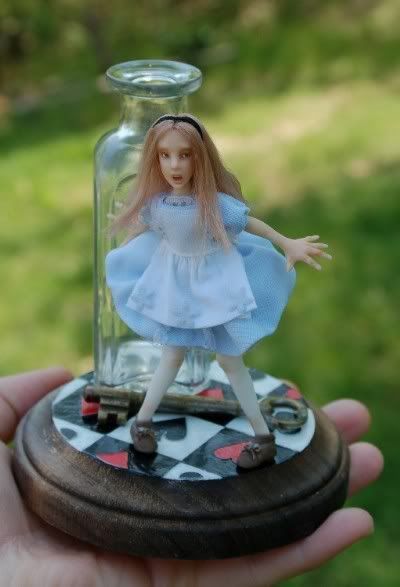 Another just for fun project, a grumpy little satyr girl.. It started by playing around with a lump of clay, no idea in mind really, just wanted to make an ugly face! I never even planned on firing it, but she ended up being kind of cute, and I could see she would make a fun little piece. The horns are fossilized sharks teeth that I picked up while fossil hunting along the potomac river. They have so many fantastic uses! She will be getting posable furry satyr legs and tail. Arms also posable minus the fur. There is this little story running about in my head, but will share that upon completion.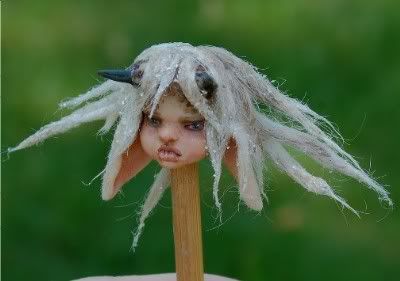 I have two other WIP's in the works... I will share pictures in the next week or two.....
Thanks for looking, Faerie Blessings,
Candice